Changing behavior isn't easy.  Not only does it take a lot of hard work, but it requires a concrete process that you can trust and follow on a daily basis.
It's not enough to have great content.  Content that is presented to you too quickly and in great quantity, causes you to forget most of what you learned in 48 hours or less.  To combat this, we pay attention to three important components of retention: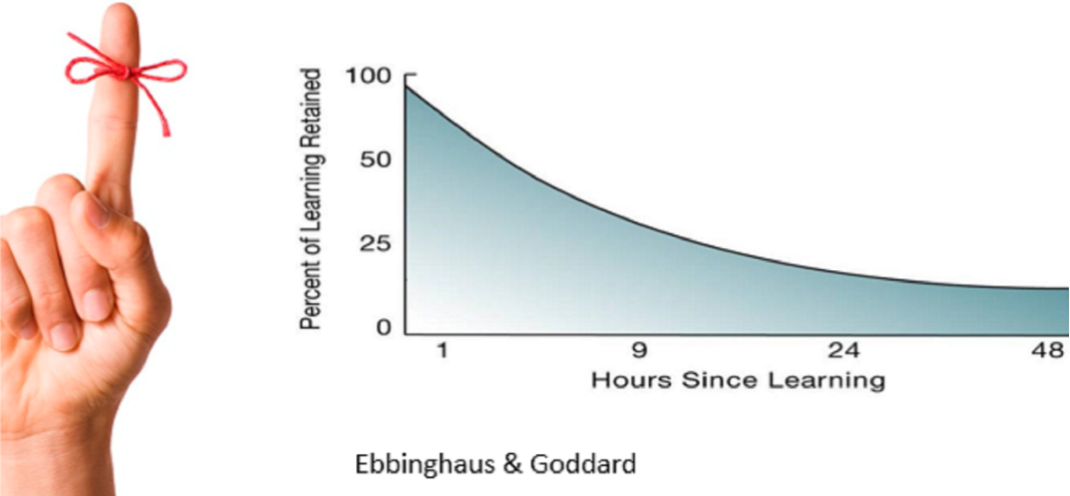 The Forgetting Curve
We typically lose approximately 75% of what we just learned within 48 hours unless there is accountability to apply the material.  Because of that, we have a nine (9) week program to help your people apply the material they learned.
We start with a one day seminar, and have eight (8) one hour follow ups by phone or in person.  Between follow ups, your team will be applying the principles they have learned, and while on the calls they will be reporting back what they have learned.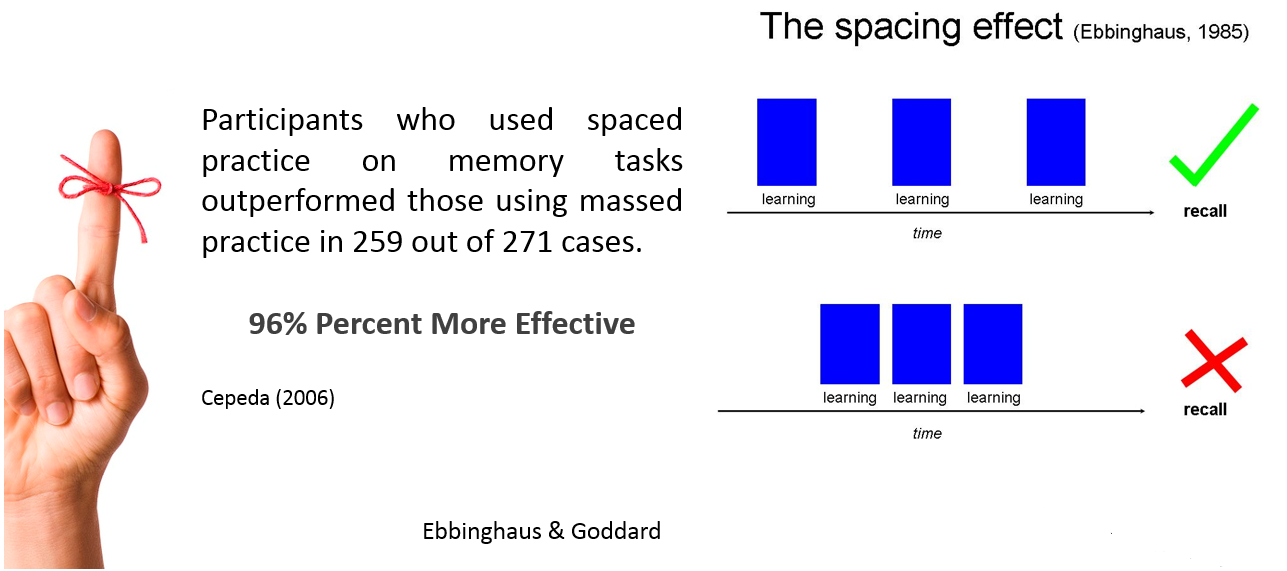 The Spacing Effect
The spacing effect studies indicate that having the follow ups too close or too far apart decreases recollection and application of the material learned.  That is why we space our follow ups one week apart.  Over the past 46 years we have discovered that it is the perfect amount of time to apply what they are learning that week, and not so long that they forget about it between follow ups.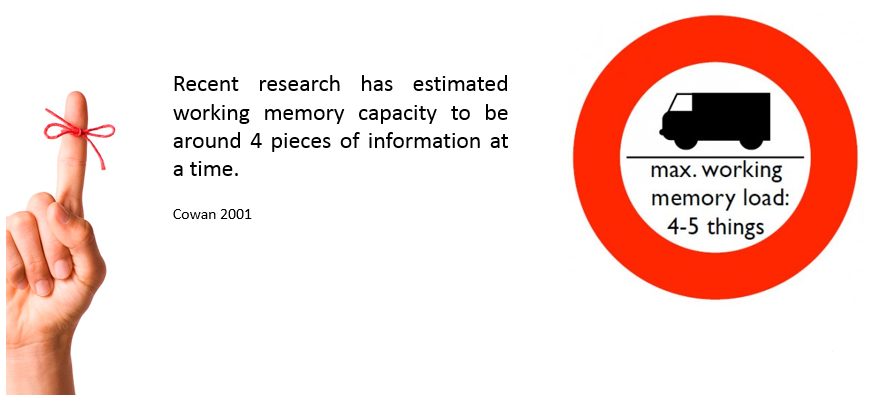 Limitations of Working Memory
Studies show that if follow ups have too much information in them, participants won't be able to retain it all.  Recent research has estimated working memory capacity to be about four (4) pieces of information at a time.  Which is exactly the number of concepts your team will be reviewing during each follow up.
How We Increase Retention


By creating eight (8) follow ups to apply the information they learned in the kick off seminar, spacing them one week apart, and limiting the amount of information in the follow ups to four (4) pieces of information, we have been able to increase the retention and application of the material in our seminars with our participants.
Save
Save
Save
Save
Save
Save
Save
Save
Save
Save
Save
Save